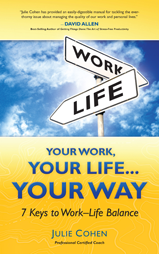 Read an Excerpt Is this the right book for your organization? Download an excerpt.
Thank You for Your Purchase
Thank you for your purchase.
You will receive a confirmation for this order in your email. Your package will be mailed via US Postal Service within the next three business days.
If you have any questions about your order, please email orders@7KeysToWorkLifeBalance.com.